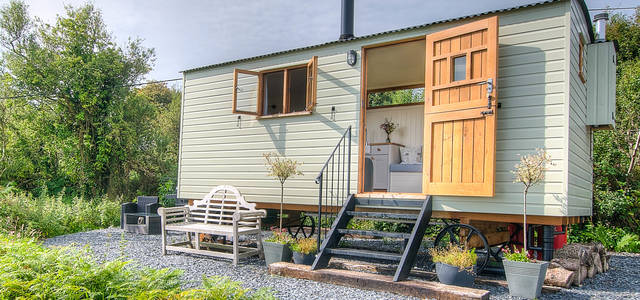 'Ty Cwtch' – The Shepherd Hut
'TY CWTCH' which translates from Welsh to 'Cuddle House' is our new Shepherd Hut which was designed by us & made in North Wales.
It is snug, cosy & relaxing. Open its stable door & take in the view of sea & mountains. Its heated oak floor & log burner make it perfect, even for a Winter break.
Pricing for 2023 : £150 per night.
For more information please contact 07789 148830